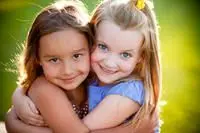 Confidentiality & Privacy Policy

Your confidentiality and privacy are very important to me. I follow state laws and professional guidelines to protect it. If you want your private information shared, you need to provide written permission. There are some exceptions to the need for written permission.
Exceptions include:
If you are taking part in family and/or couple therapy: I reserve the right to share information with other family members who are taking part in the therapy IF I believe it is important for the outcome of therapy.
If there is suspected abuse of a child or a vulnerable adult, for which I am required by law to report this to the appropriate authorities immediately.
If a client is threatening serious bodily harm to another person/s, I must notify the police and inform the intended victim.
If a client intends to harm himself or herself, I will make every effort to enlist their cooperation in ensuring their safety. If they do not cooperate, I will take further measures without their permission that are provided to me by law in order to ensure their safety.
During collaboration with the client's health care team.
When a client is under the age of 13 years and the information is shared with a legal guardian.
When the client is between the ages of 13 and 18 years, and I deem it in the best interests of the client to share the information with a legal guardian.
When in compliance with the Uniform Health Care Information Act, 70.02 RCW.
Upon subpoena by the Secretary of the WA State Department of Health in response to a complaint or report.
If the client has been involuntarily detained for a mental disorder and (a) I must testify at the client's detention hearing, or (b) if the court determines that mental health information is necessary for the protection of the client or the public.
If a client initiates legal action against me as their therapist.
Family Law Policy



Sometimes things spiral out of control when couples are going through a break up. Please understand that if you seek couple or family therapy with me, to protect the confidentiality of all participants in therapy, I will not share my records or testify for family law cases . If you have approached me for therapy and signed the disclosure form, i t is understood that you have read and agreed to this policy.
Electronic Privacy



Email and Text
. Most people nowadays prefer contact via email and text to that of phone calls. It's easier, faster, and more efficient. However, it does not protect your privacy in the same way that phone calls, snail mail, or face-to-face communication do. While I strictly follow professional standards to safeguard your private texts and emails, I cannot guarantee your privacy and confidentiality when we use those media. If you would prefer to limit contact to phone or face-to-face, please let me know. I would be glad to accommodate you!
Telehealth (aka Teletherapy).
I use Telehealth exclusively at this time. I find that for most people, it is the same as being face-to-face with a therapist once you are used to it. While Telehealth is safe to use, it comes with certain problems:
you must have the right electronic equipment to take part in it -- a computer with up-to-date operating system, a camera, a mic, and a sound system
you must have secure and fast internet access -- you can't use public wifi or slow connections . Hard connections work best for most systems
you must use it in the right environment -- quiet, private, and with adequate lighting

I can only work with clients via Telehealth in Washington State or internationally because of professional licensing considerations.
If you have any questions about Telehealth, please contact me.