Providing individual and couples psychotherapy.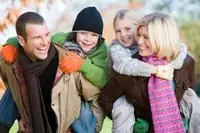 Treatment specialization includes:
Individual Therapy for

relationship challenges
personal growth

Couple Therapy for

relationship tuneups
communication skill training
conflict management
healing betrayals of trust & affairs
deepening of emotional, physical and spiritual intimacy
divorce prevention

Discernment Counseling for couples on the brink of breaking up

Help for coping with Chronic Illness or Chronic Pain (for individuals & their loved ones)
I work with a wide range of emotional, relational, medical, and behavioral issues.
I offer a personalized approach tailored to an individual's needs to help reach their goals.
Experience and training working with individuals and couples of different cultures.