Rates for Individual & Couple Therapy
$280 per initial 50 minute individual therapy intake session, $250 per following 50 minute individual therapy sessions
$300 per initial couple therapy intake session, $280 for following couple therapy sessions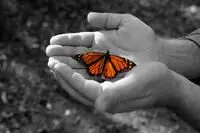 Discernment Counseling
$430 for first 120 minute session; $360 for following 90 minute sessions.

Billing
Payment in full is due at the time of your session. I accept VISA and Mastercard, and HSA or FSA (health savings account) cards. I keep your card information on file, and charge your session fee at the start of each session.
Health Insurance
I am an out-of-network provider for health insurance policies. However, I will when possible provide electronic insurance claim submission for you (please read more in About Health Insurance Coverage section).
Clients are responsible for knowing their copays and deductibles. Clients are responsible for all charges not covered by their health insurance provider.

About Health Insurance Coverage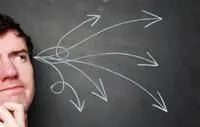 Most health insurance policies do not cover individual therapy for minor issues now considered a medically diagnosable condition or for couple therapy (although a few policies do). What are covered by health insurance are medically diagnosable mental health issues. However, if an individual covered by the policy has a diagnosable issue (for example, depression or anxiety), that person usually can be treated in whatever manner the therapist deems best. Let's say you're worrying all the time about how you and your spouse are fighting; this mental health issue (anxiety connected with a situation, also called Adjustment Disorder) could be treated by not only addressing your symptoms (the worrying) on an individual level, but working to minimize the situation (the marital fighting) by including your spouse in the treatment. Like most other therapists, I screen all my patients for diagnosable issues on the first visit. These screens are used to medically justify your mental health services. If you do not have a diagnosible issue, I will let you know and we can talk about using my services without health insurance coverage.

There are two basic types of healthcare providers who are covered by health insurance: in-network and out-of-network. In-network means that the healthcare provider has been approved by the insurance company to treat their policy holders and are under contract to provide services to their subscribers. Usually, if you see an in-network provider, the only payment you make to the provider is your usual co-insurance payment and the healthcare provider collects the rest of their fee from the insurance company. An out-of-network healthcare provider is one who is not on your insurance company's approved list; this does not have anything to do with the provider's credentials or expertise. When you see an out-of-network provider, you directly pay the provider their full fee for service and then you (or in some cases, the provider) submits a claim to the insurance company in your name (my policy is to take care of claim billing for you electronically, when possible; otherwise, I will provide you with a paper claim you can file directly with your insurance company). Generally, insurance companies will refund you a percentage of what they consider an acceptable fee for the service after they receive the claim. Each insurance company is different, but a typical example is this: you see a therapist for a session that costs $150. You pay the therapist $150, and submit a claim to your insurance. Your insurance sends you a check for $68.14, or 50% of what they consider the usual fee. After the refund, the REAL cost to you of the session was $81.86. Yes, I know it's confusing.

The above information may not correctly reflect your specific policy, so please check with your insurance carrier for more information regarding your coverage. Remember, you -- not your insurance carrier -- are responsible for your healthcare charges.

Please check your coverage carefully by asking the following questions:
Do I have mental health insurance benefits?
Does my coverage include couple and/or family therapy for relational issues, or is coverage limited to diagnosable mental health issues only?
What is my deductible and has it been met?
How many sessions per year does my health insurance cover?
What is the coverage amount per therapy session?
Is approval required from my primary care physician?
Cancellation Policy
If you do not show up for your scheduled therapy appointment, and you have not notified me at least 24 hours in advance, you will be required to pay the full cost of the session.

I understand that life has unpredictable emergencies -- if it is less than 24 hours before your session and there is an emergency, please let me know as soon as possible by phone, text or email. True emergencies (as defined by me) may have financial penalties waved.

Advance Payment & Refunds
Advance payment for therapy services is considered on a case-by-case basis.

Occasionally you may be due a refund because of overpayment or a bookkeeping error. Refunds can be paid to you via check, direct refund to your credit card, or through PayPal or another online money transfer service.